Meet the MOLLI Surgical team
We're dedicated to helping to create a better treatment journey for all breast cancer patients.
Throughout his career, Ananth has sought to improve the patient experience. He is the only medical physicist ever to win the Human Touch Award, which recognizes a passion for improving the quality of care for cancer patients within Ontario.
Ananth has a history of peer-reviewed research focused on improving image guidance for medical procedures ranging from radiation to surgical oncology techniques. His primary focus has been on making precision surgery simpler through targeted innovation and increasing access to high-quality care. Ananth is a co-inventor on numerous patents and has garnered several grants for medical device innovations.
Ananth's commitment to improving the treatment process for patients inspired him to develop the magnetic tracking technology that resulted in the creation of MOLLI Surgical. Prior to co-founding the company, he was a certified medical physicist at Sunnybrook Odette Cancer Centre and clinical operations lead, brachytherapy. Under Ananth's leadership, Sunnybrook's brachytherapy program became one of the highest performing in the world.
Ananth completed his doctoral studies at the University of Toronto. He has held faculty appointments at Sunnybrook Research Institute, the University of Toronto, and Toronto Metropolitan University.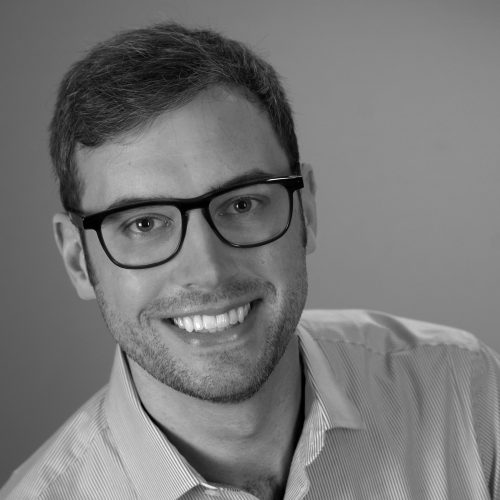 John leads the product development and manufacturing teams at MOLLI Surgical. He has over a decade of experience in developing high-performing technologies and quality initiatives in the medical sector.
John was inspired to co-invent the MOLLI device while working at Sunnybrook Health Sciences Centre, where he developed and managed the x-ray safety program and advanced radiation safety and oncology research. Seeking a way to improve the localization experience for breast cancer patients, John and his colleagues utilized magnets, a wand, and computer tablet to create what eventually became the flagship product.
John is a graduate of Ryerson University with a B.Sc. in medical physics. He is a two-time recipient of the Harold E. Johns Award in medical physics.
In addition to developing medical devices, John's passion for innovation and leadership has led to his involvement in designing, manufacturing, and racing sailboats and formula cars. He continues to be active in sailboat racing at the local and international level.
Diana is a medical device executive with over 20 years of experience in sales, marketing and strategic development. She specializes in building and leading synergistic teams and has a proven track record of developing innovative solutions within healthcare environments.
Diana has broad market experience, having founded BridgeGap Solutions Group to provide business and market development support to organizations with limited resources, in addition to holding previous executive positions at Medtronic, Bard and Fresenius Medical Care.
Diana is passionate about giving back to the community and has participated in several fundraising initiatives to promote awareness and action. An avid athlete, she has participated in the Princess Margaret Ride to Conquer Cancer, CIBC Run for the Cure and triathlons for the Shad Ireland Dialysis Foundation. She is a proud alumnus of the University of Notre Dame and strives to "Play like a Champion" every day.
Paul is responsible for leading alignment of our business, operations and financial strategy to support our short- and long-term growth objectives. He has an extensive investment banking background developed at top financial advisory firms, serving clients at large cap and small/private companies.
Before joining MOLLI, Paul served as Vice President at Lazard, the world's largest independent investment bank, where he specialized in transaction execution and cross-border mandates involving acquisitions, divestitures, and liability management. Prior to that, he was a Vice President at Morgan Stanley in their Investment Banking Division.
Paul has an MBA from the Rotman School of Management, University of Toronto. He earned an undergraduate degree in electrical engineering from Dalhousie University and began his career as an engineer at Halliburton.
Paul is passionate about helping others, and is proudly involved in the SickKids Foundation - SickKids Innovator Program.
Chandran began his career at IBM, where he spent 14 years rapidly advancing through various high-level sales, marketing and management roles, followed by five years at the computer retail chain ComputerLand Canada where he was General Manager. He was first appointed President/CEO at Gestetner Corp in 1991, where he engineered its turnaround. In 1997, he joined PC Software and Hardware reseller Softchoice Corporation as President/CEO and orchestrated its explosive sales and profit growth. For the ten years before joining MOLLI Surgical, Chandran was the President and Wealth Advisor for Financial Freedom Wealth Management Group, an Oregon-based wealth management firm whose Assets Under Management(AUM) organically grew eightfold during his tenure. Chandran is eager to use the learnings and insights gained during his extensive career to ensure MOLLI's life-improving technologies are accessible to as many patients and care providers as possible throughout North America.
Chandran and his wife Holli reside in the Portland suburb of West Linn, Oregon.
James C. Temerty C.M. is a successful entrepreneur and founder of Northland Power Inc. (TSX: NPI).
Before establishing Northland Power in 1987, he had a successful career in computer-related companies, building the world's largest chain of Computerland franchises and guiding Softchoice Corporation to its position as a leading North American provider of software and hardware products.
Mr. Temerty's entrepreneurial career has been recognized by the community in various ways, the most distinguished of which was being awarded the Ernst & Young Entrepreneur of the Year Award for Canada in 2010.
In addition to Mr. Temerty's successful business ventures, he is a very active philanthropic member of his community locally, nationally and abroad. Mr. Temerty's passion for giving back and helping others has been exhibited through his contributions of time, funding and guidance to the charitable and non profit sector.
Mr. Temerty has served on various boards over the years, including Chair of the Royal Ontario Museum Board of Governors, board member of the Royal Conservatory of Music, Chairman of the Advisory Council of the Kyiv Mohyla Business School in Kyiv, Co-chair of the Havergal Campaign, Director of the Sunnybrook Hospital Foundation and Founding Chairman of the National Advisory Council for the Ukrainian Canadian Congress, to name a few.
Mr. Temerty has been recognized for his philanthropic endeavours with many distinguished honours. In 2008, he was awarded the prestigious Order of Canada in recognition of his contributions to society. Mr. Temerty received the Queen Elizabeth II Diamond Jubilee Medal in 2012 to honour him for his contributions to his country. In 2013, Mr. Temerty was the first recipient of the Metropolitan Andrey Sheptytsky Medal, an award established to recognize contributions to the cause of Ukrainian-Jewish Understanding and Cooperation. He was honoured in 2015 by Ukrainian President Poroshenko with Ukraine's Order of Yaroslav the Wise, which is the highest tribute Ukraine can confer to a foreign citizen who has not been a head of state. In 2015, Mr. Temerty and his wife, Louise, were honoured by Ryerson University with a joint degree of Doctor of Laws, Honoris Causa. And in June 2018, Mr. Temerty received the degree of Doctor of Laws, Honoris Causa by York University.